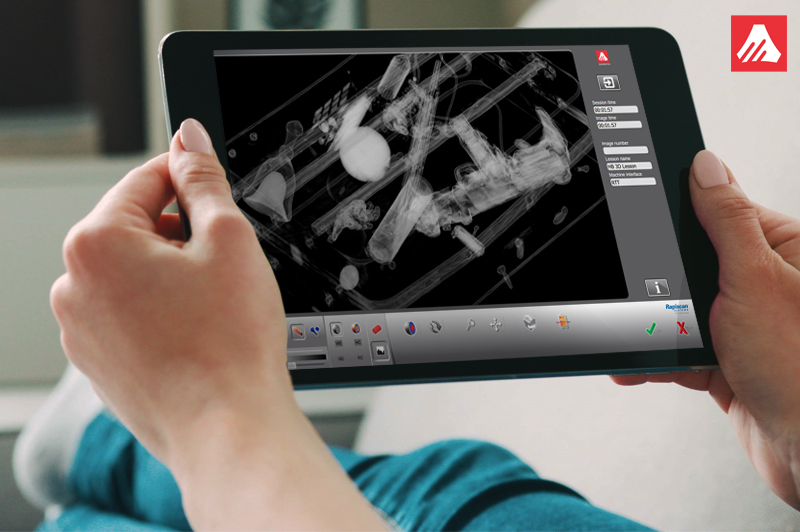 X-Screen® 3D is here...!
X-Screen® 3D : true web-based 3D X-Ray training is here!
Contact us HERE for more information!
We are extremely excited to announce that X-Screen® 3D is ready to roll out to industry.
Quadratica's 3D training system uses proprietary patented techniques based on our teams' many years of experience in understanding and managing X-Ray images in a browser-based environment to provide a true web-based training system.
There are ZERO requirements for ANY extra downloads, graphics updates or computer upgrades to take advantage of X-Screen® 3D – you just need your web browser. It really is that easy to start your 3D training with us… on a PC, a laptop, a tablet, or any other mobile device.
We ARE the first to provide a true web-based 3D training system requires NO software or hardware installations, just a modern browser.
We ARE the first to provide a fully mobile 3D X-Ray training system.
We ARE the first to provide a 3D training system that has been developed entirely in-house.
Based on the same proven admin & management system X-Screen® currently employs, the 3D system can be fully controlled by the end user to provide training that's focused on your own particular needs.
Plus, it's pretty fantastic.
If you'd like a demo, just fill out our contact form HERE or give our friendly Support Team a call in the office. We'll be happy to have a chat and show you our awesome 3D training system.